Services
Professionally trained team
Using Eco-friendly Products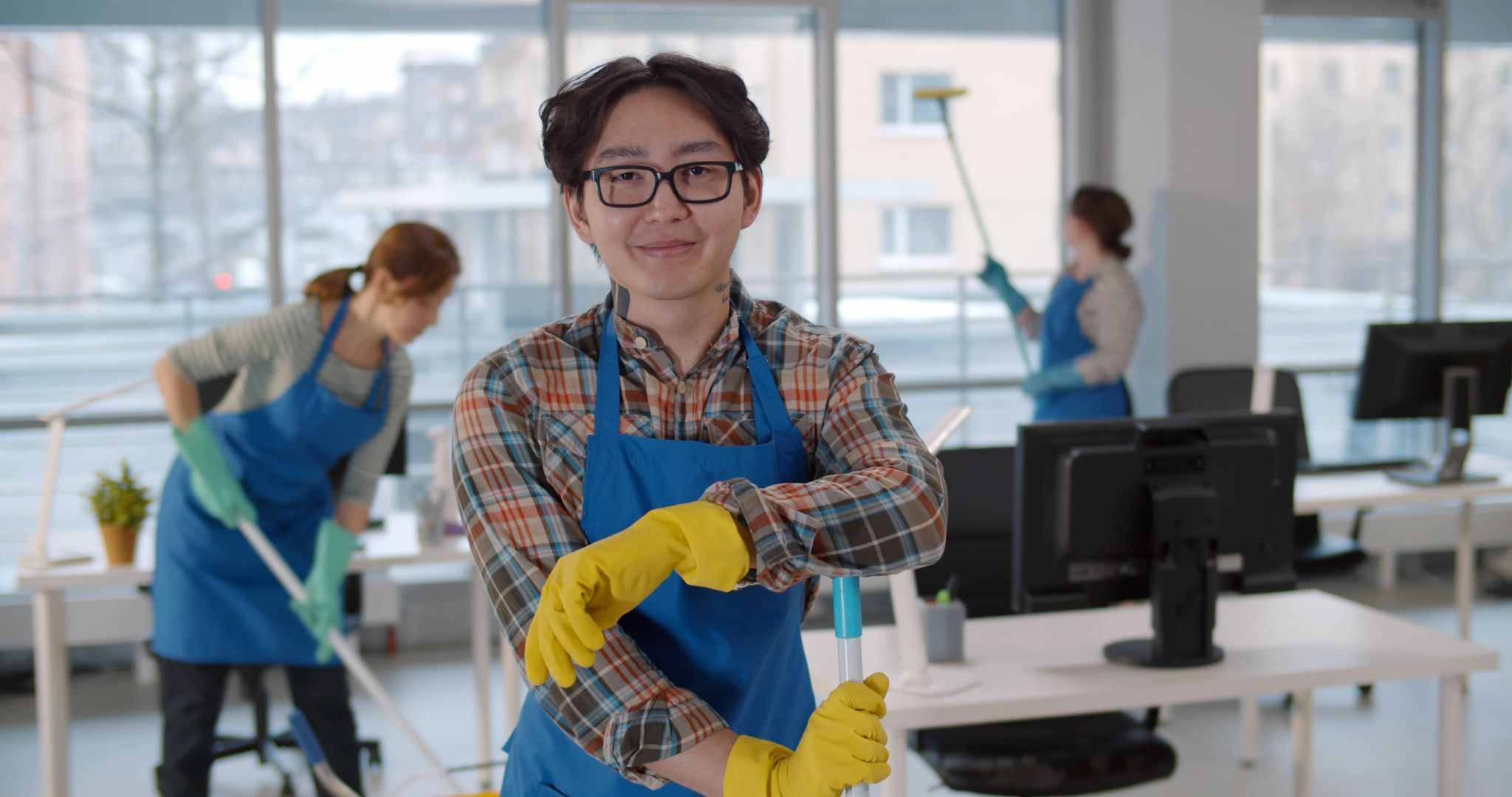 MCAAS Solutions Professional Services
MCAAS Solutions in Singapore continue to safely keep homes clean, hygienic and healthy in line with the most up to date guidance and regulations.
01
End of tenancy cleaning
End of tenancy cleaning is an important cleaning that every tenant needs to do before returning the home to the landlord.
This is an exhausting task for any general cleaner let alone a tenant. The requirements can be daunting as you have to return the home as clean as you got it. This means a 12 to 30 man-hours of cleaning depending on the size of your home. You would need to equip the cleaners with the right chemicals and solutions most household chemicals might be too harsh for your expensive tiles or flooring.
Thats why you need to call in the professionals. Here at MCAAS Solutions Pte Ltd we take the hassle out of your end of tenancy cleaning and let you take care of the more important things in your life.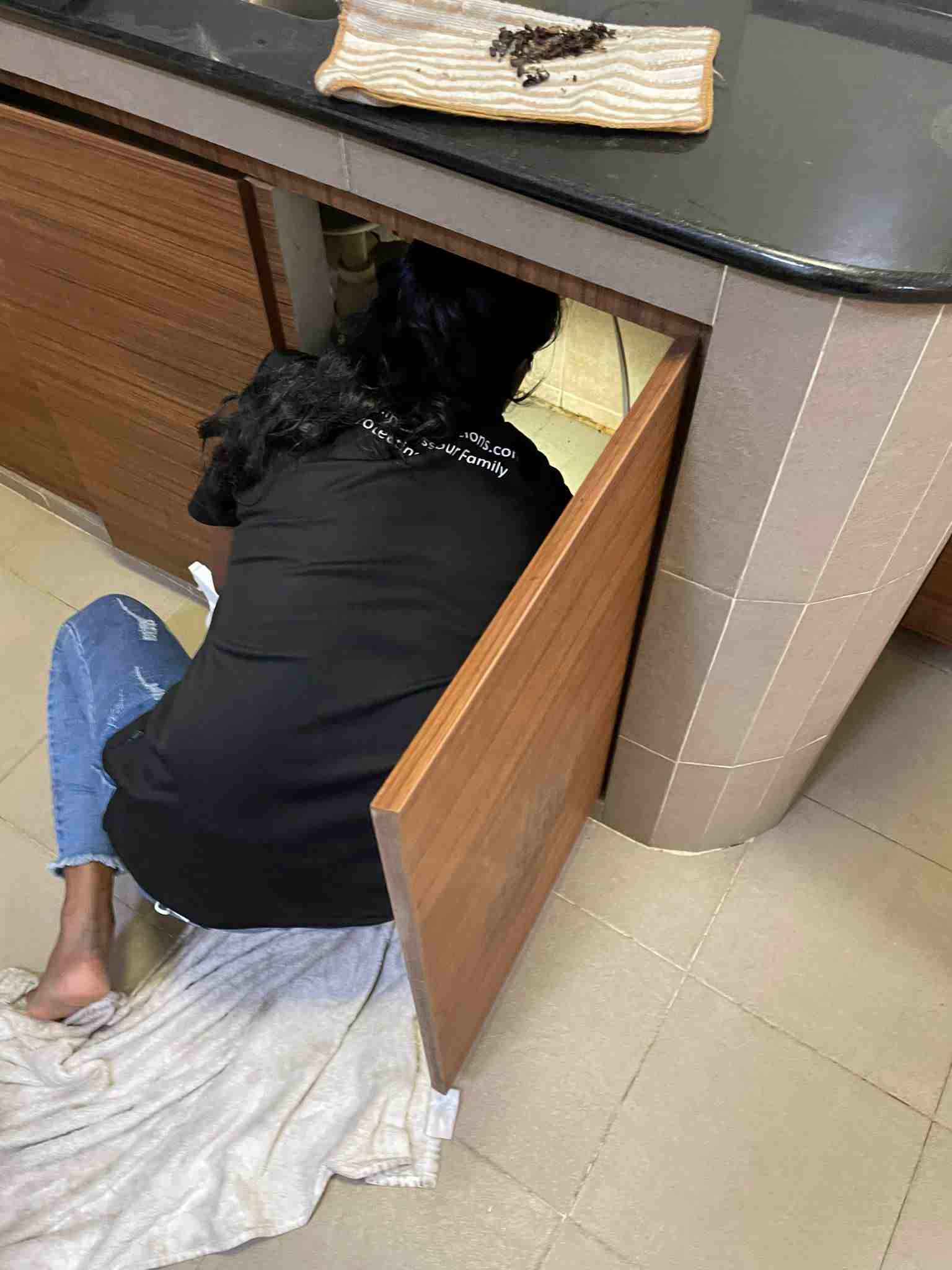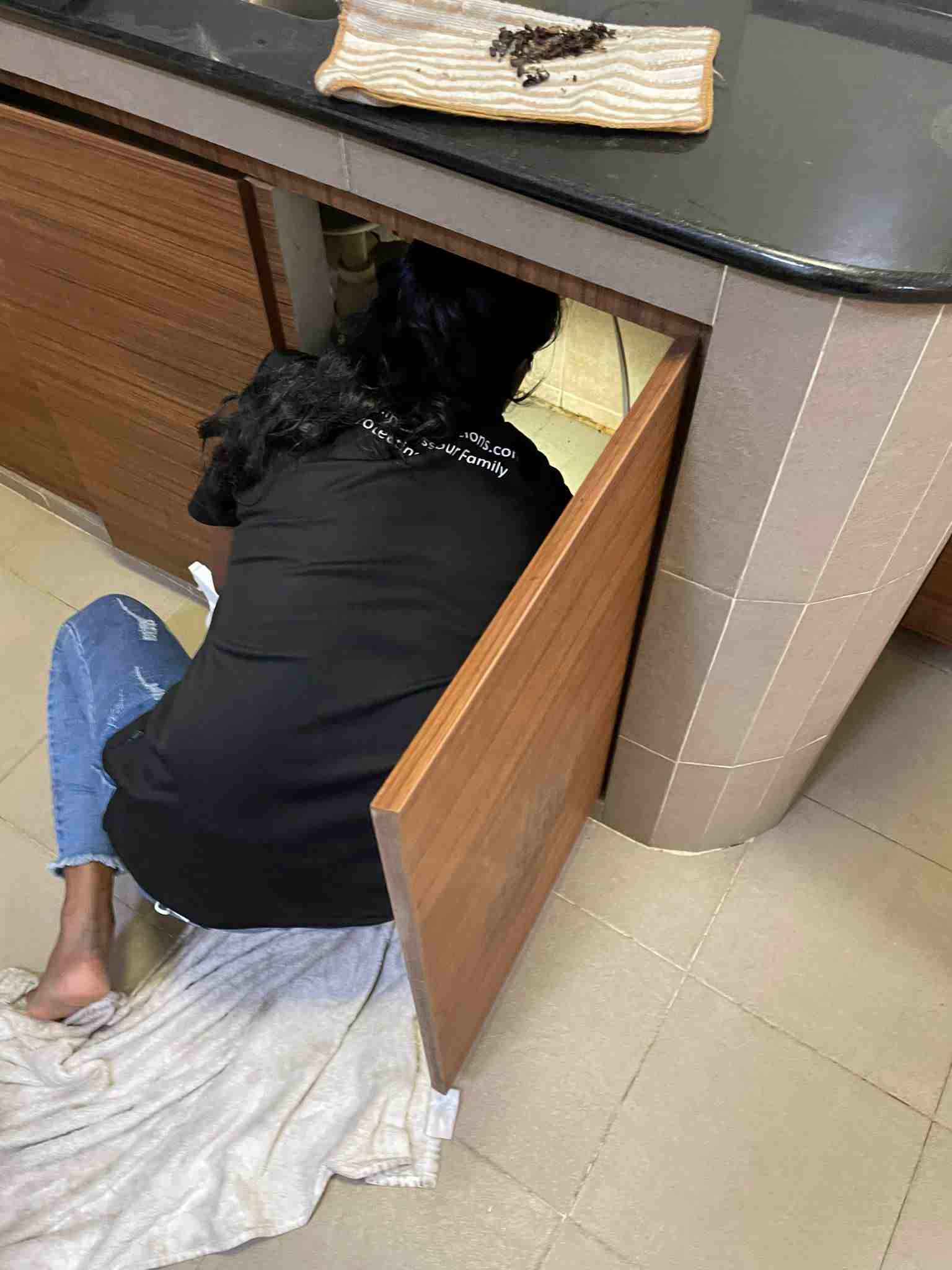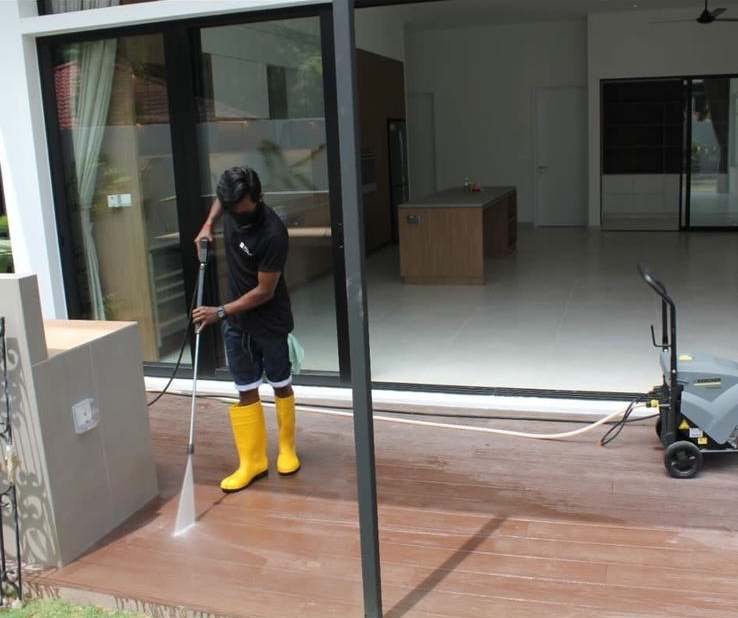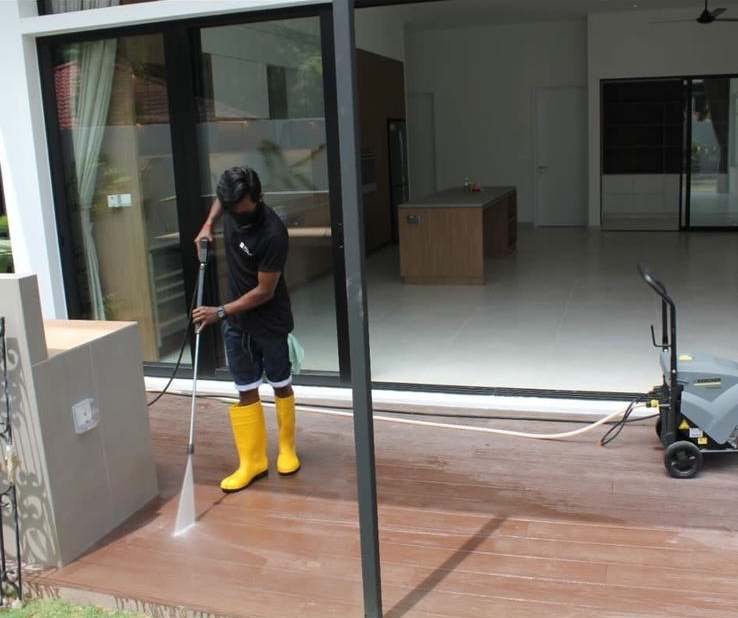 Post Renovation cleaning is a specialised cleaning process. It needs detailed cleaning as renovation dust will get into every nook and cranny.
Even after your contractor does a general cleaning of your home after the renovation, But no matter how well your renovation workers clean the dust seems to be every where. Firstly they might not be using the correct cleaning equipment to clean. Excess dust is harmful to your health and general well-being, especially for individuals allergic to dust. For an example have you every seen a contractor use a high efficiency particulate air filter vacuum to clean your home? What happens when dry wall dust is swept or vacuumed with a cheap vacuum, the particles can throw back into the air and it settles back down slowly hours after the cleaning or worse still your family members end up breathing it in and causing they respiratory ailments.
They are many other examples why a general cleaning will not suffice for a thorough deep post renovation cleaning. Whether you have a done full house renovation or a partial one, the dust, mess and debris amount to the same. Thats why you need to call in the professionals. Here at MCAAS Solutions Pte Ltd we take the hassle out of your post renovation cleaning and let you take care of the more important things in your life.
Spring Cleaning is something most dread hearing. It isn't your day-to-day maintenance of your home. Its that thorough deep cleaning that needs to be done half yearly or yearly. The areas your haven't cleaned that hidden place behind your cupboards or fridge or that place under your bed. Everyone deserves a Thorough Spring Cleaning
You work hard. You try to do your housework as best as you can and even with a helper you still find the house has deteriorated to the point that your home needs a thorough deep clean.
Its time to call in the professionals. Here at MCAAS Solutions Pte Ltd we take the hassle out of Spring cleaning and let you take care of the more important things in your life.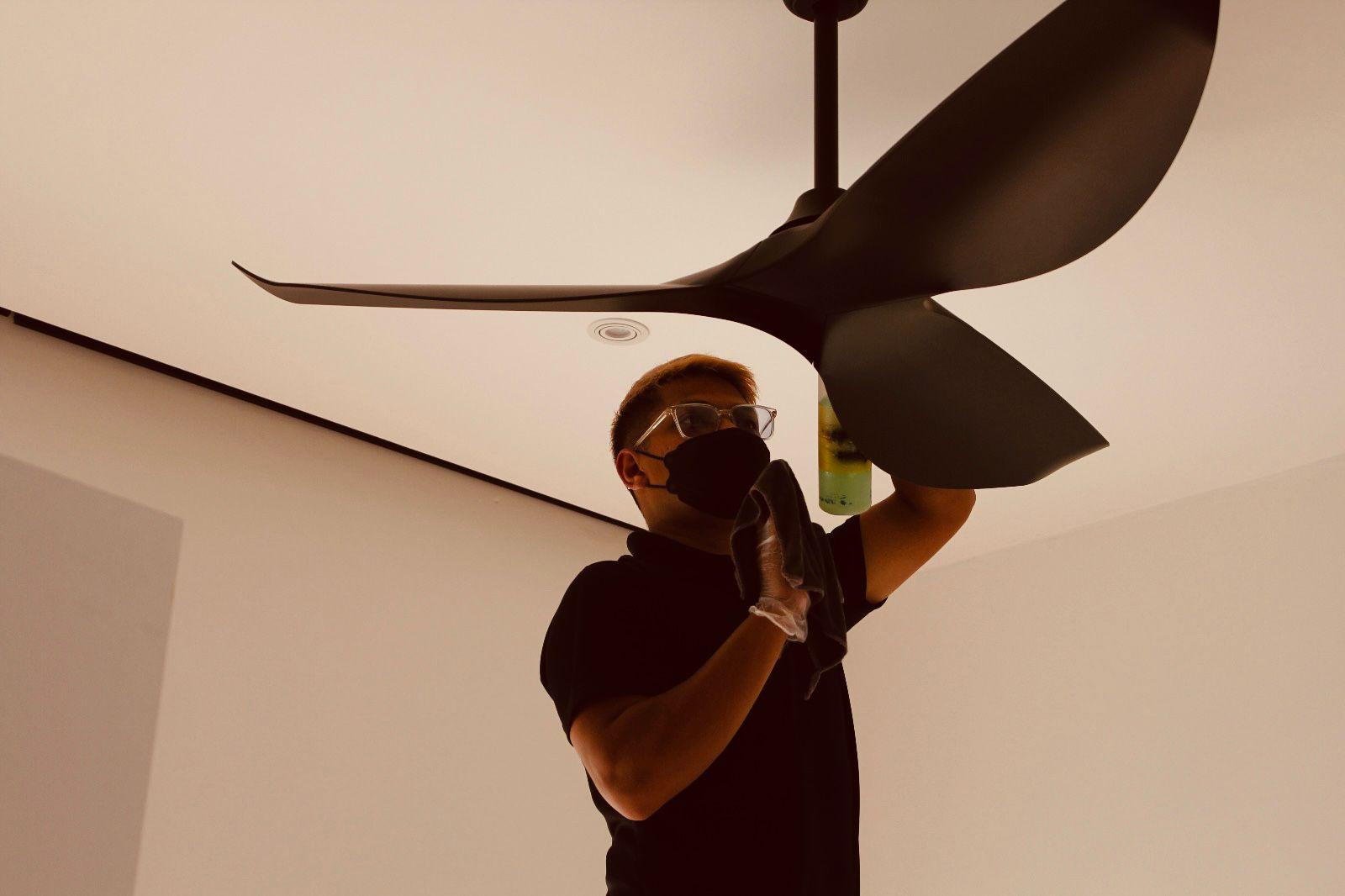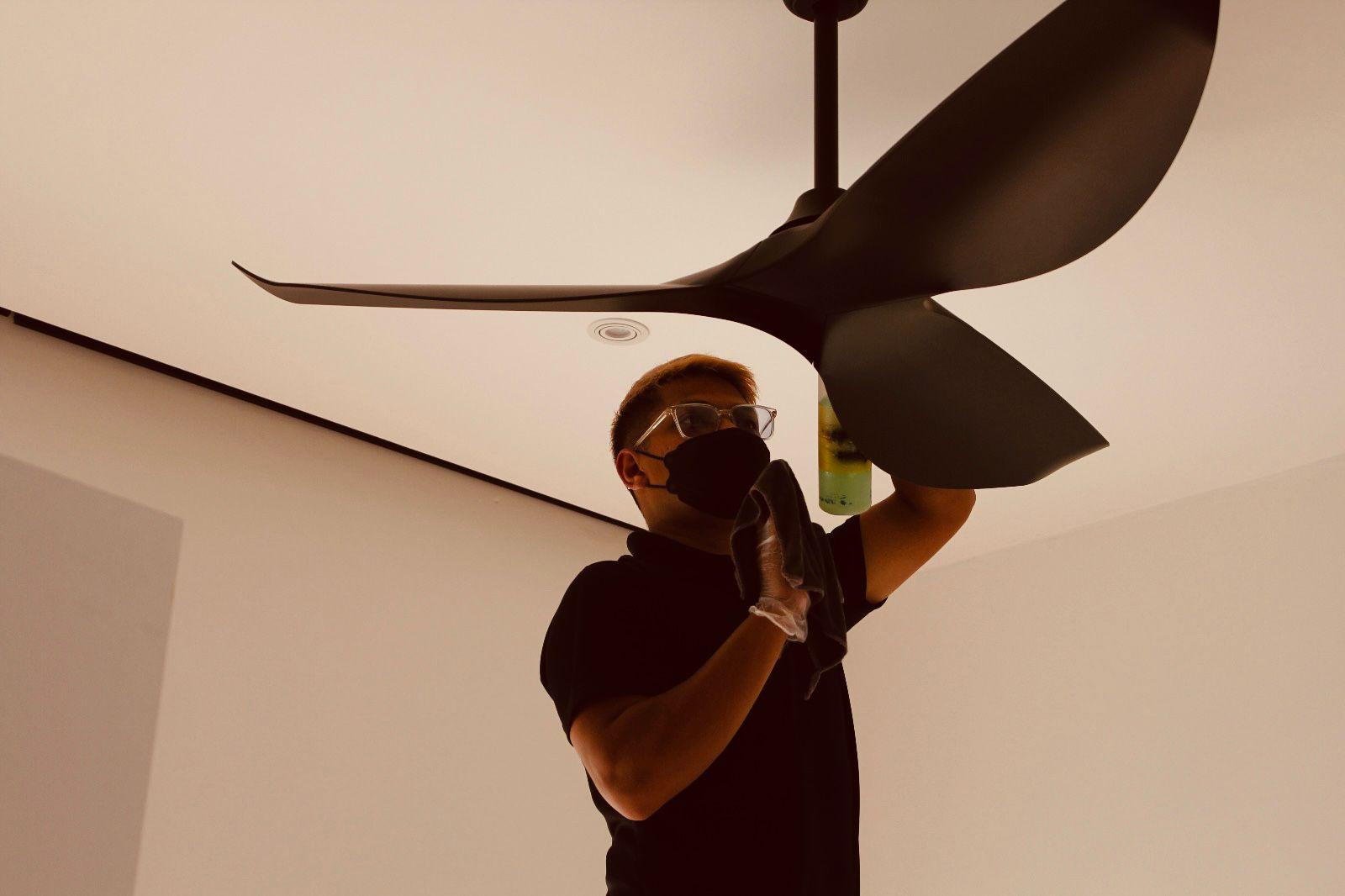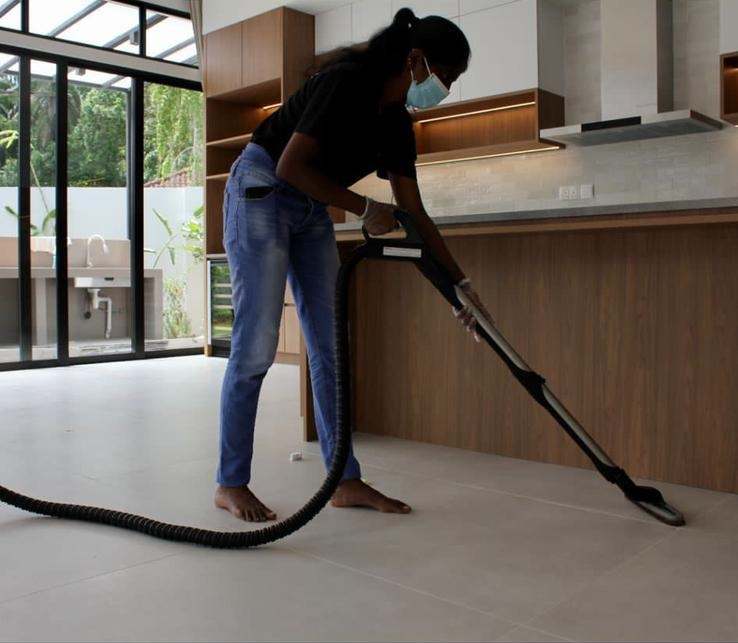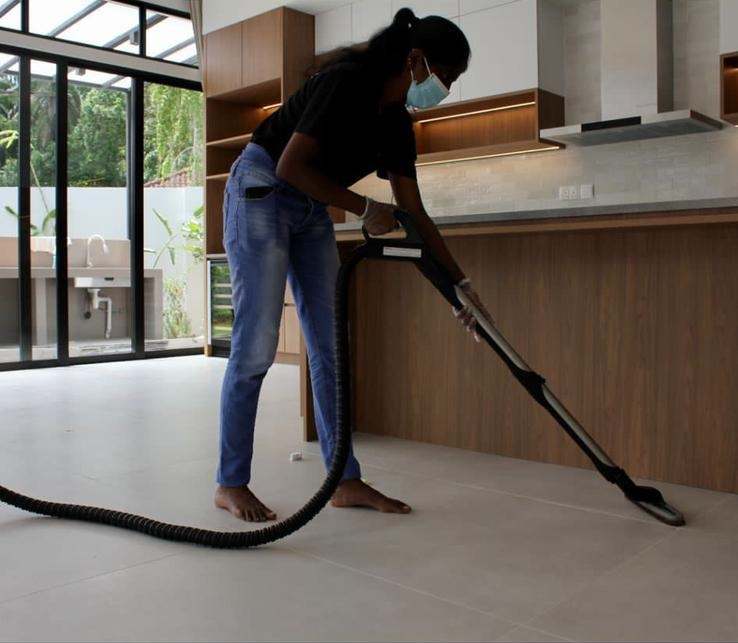 It is very important to regular maintain the cleanliness of our home. Sometimes we are to busy to do it or sometimes we have neglected it, just call us for help with you home whether it's a one time clean or regular clean out professionals are waiting to make your home spick and span.
•choose any part of the home to clean
• don't have the cleaning equipment or chemical our cleaning professionals will bring it along.
• no hassle and fuss free
We also understand that every home is different and every customer is different.
We can work with you to:
•Create a tailored cleaning schedule to ensure that your home is cleaned to a high standard and as often as required. This will include particular focus on areas that you need help with.
Properly cleaned, cared for and protected, leather upholstery normally is a purchase that can last a lifetime. But over time, body oils, perspiration, skin acids and other harmful elements can damage your leather sofa, upholstery and furniture. That's why leather should be regularly cleaned by a professional.
Mcaas offers a specialist leather cleaning service in Singapore, using cleaning products designed specifically to protect and clean leather upholstery. Our cleaning ensures your leather upholstery and furniture looks better and lasts longer.
Since our establishment, we have never neglected our main policy to preserve your well-being. Our leather sofa cleaning is eco-friendly with no harmful or hazardous products. All detergents, enzyme-based products, stain and bad odour removers are 100% risk-free. They are organic, certified and tested. Our cleaning equipment is environment-friendly and hides no risk for your pets or children.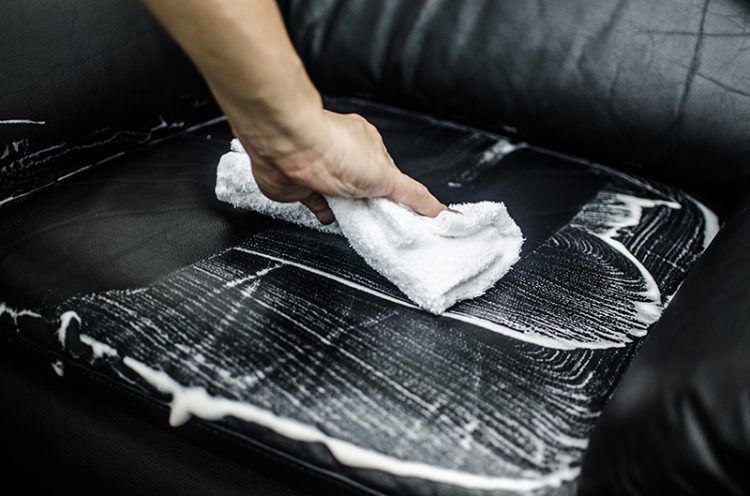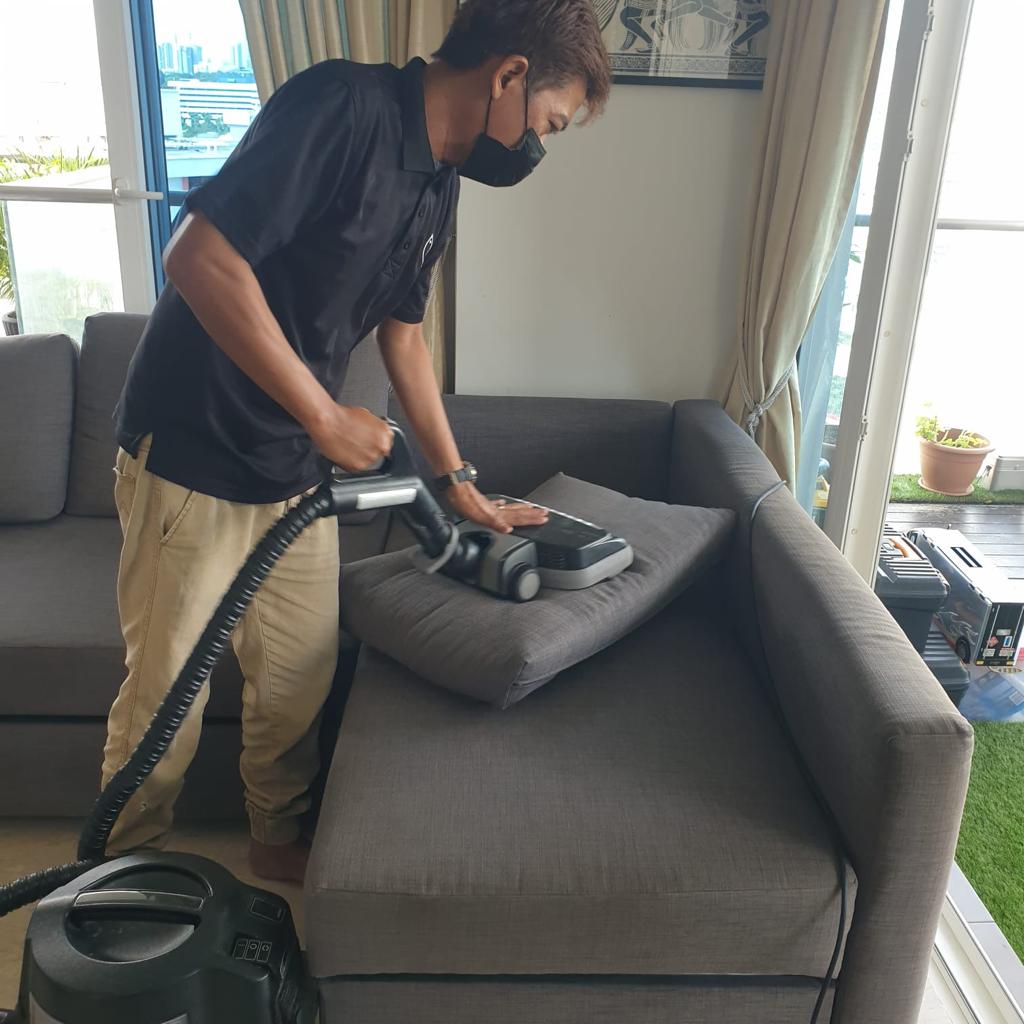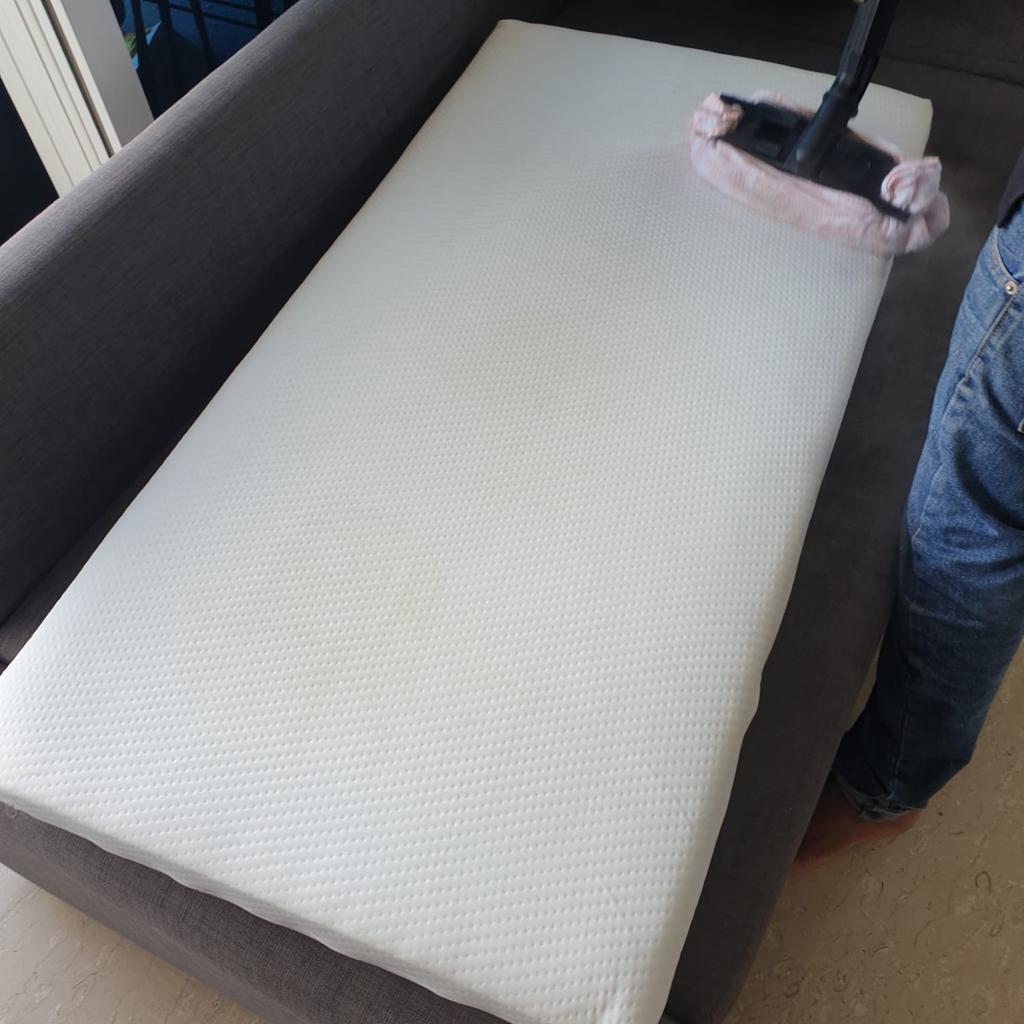 We provide you a powerful refreshing upholstery cleansing business with solutions that quickly extends the life of your furniture on site to make it soft and remove stains the best we can.
Our upholstery cleaning services are strong enough to clean the deepest stains, gentle enough not to damage sofas whilst drying and safe for your entire family.
1. Firstly we will carry out a pre-cleaning survey, to establish exactly what cleaning detergents and tools need to be used for the specific fabric.
2. Second, to dry vacuum clean the fabric. This removes any Loose Dirt, Dry soils and Dust.
3. We then apply heavy duty Pre-spray, designed to lift oily dirt and pollutants from your upholstery, so they can be safely extracted using our high performance extraction machines.
4. The cleaning solution is worked(shampoo scrubbing) onto your upholstery. This loosens the soiling, ready for extraction.
5. We then rinse and extract again to ensure no sticky residues are left behind. Our solutions are organic, very safe for kids and pets.
Drop Us A Message
To Find Out More!